On August 28, airblue Airbus A320 (aircraft registration AP-EDH) apparently was ferried from Karachi to Sharjah as flight PA9005.
Source:
flightradar24.com
Seems, the aircraft underwent maintenance checks performed by Air Arabia Engineering facility at Sharjah Airport and appeared with Air Arabia IATA code 'G9' on the ground on August 31.
Source:
flightradar24.com
On September 1, the aircraft was ferried from Sharjah to Lahore as flight PA9006.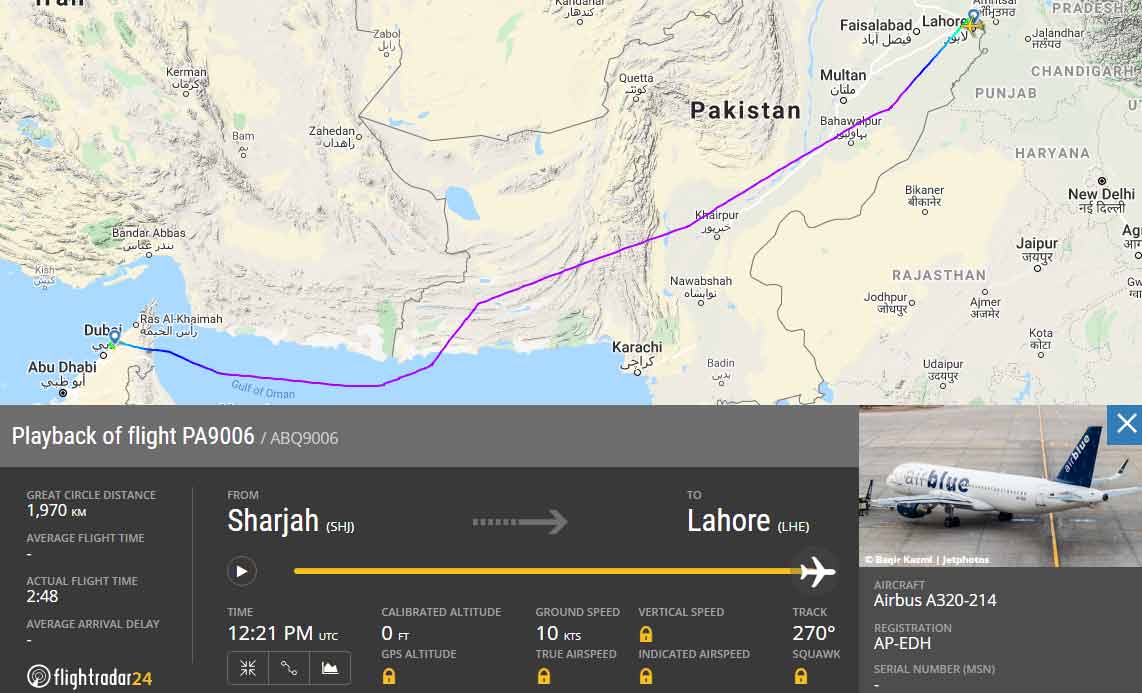 Source:
flightradar24.com
Abbas