An experiment which has proven to be quite a success but which I will not repeat. To date I have made 3 of these 1:32 scale 747's from scratch (2 747-200's and 1 747-300) while the 1:50 scale 707 is actually an original Skyland Models blank/all white 707 I purchased while in the UK and had repainted here locally into the PIA 80's livery for a friend of mine. I picked up 2 of these 1:50 707's and the other model will be my own in the PIA 60's livery. Completion time for the 747 was 6 months and the 707 was 3 months. The 747 is 7.5 feet long while the 707 is 3.5 feet long.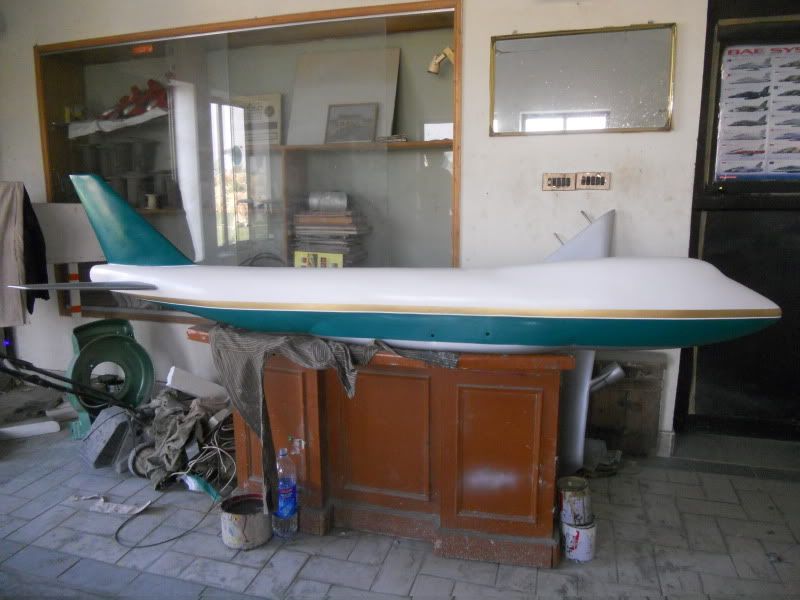 Doors/windows/logos and titles added by myself: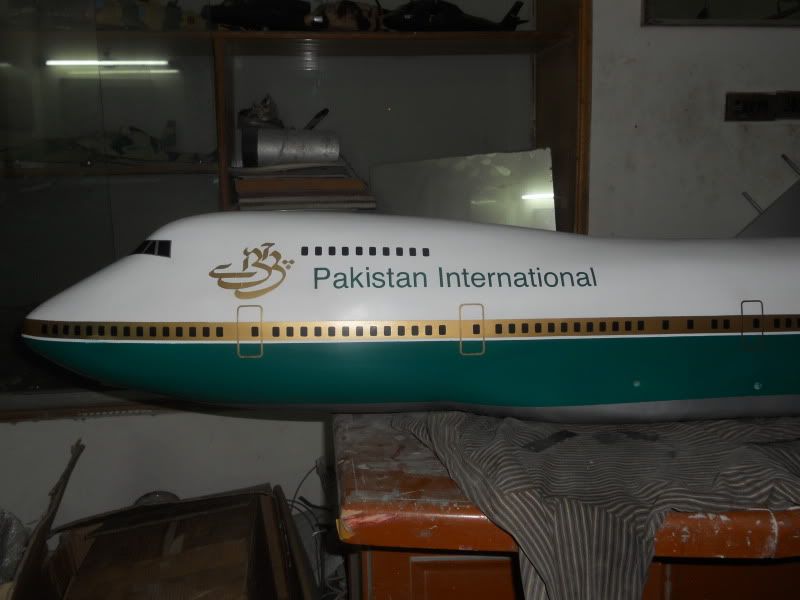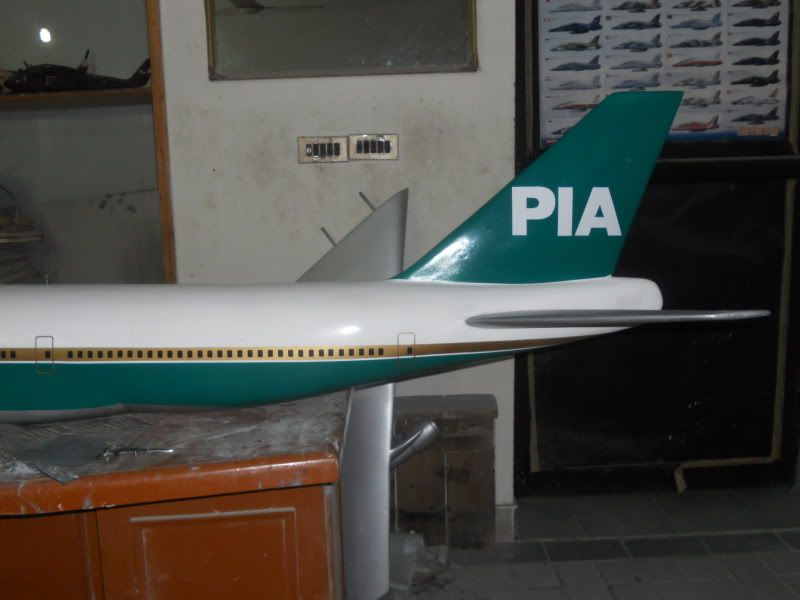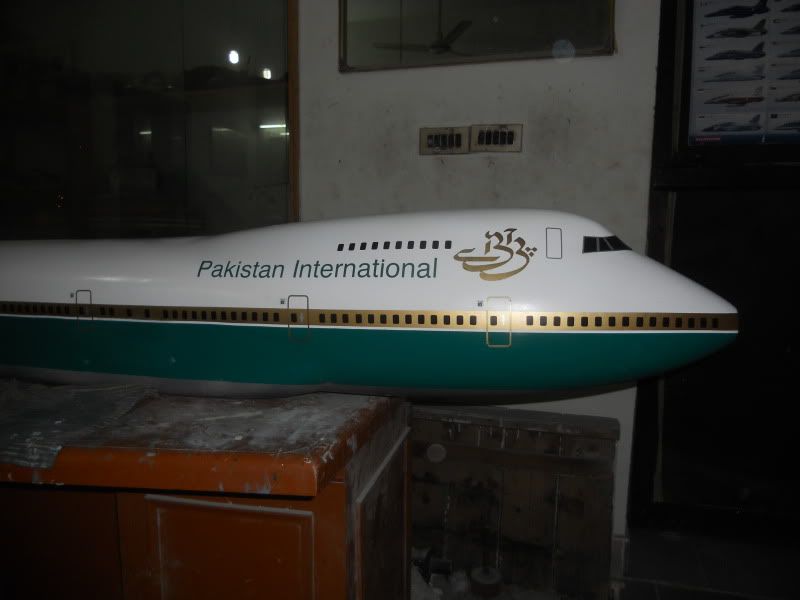 Here is a pic of an original 1:32 PIA 747 model (AP-AYV) I based my mold off. Made by Skyland Models in the UK: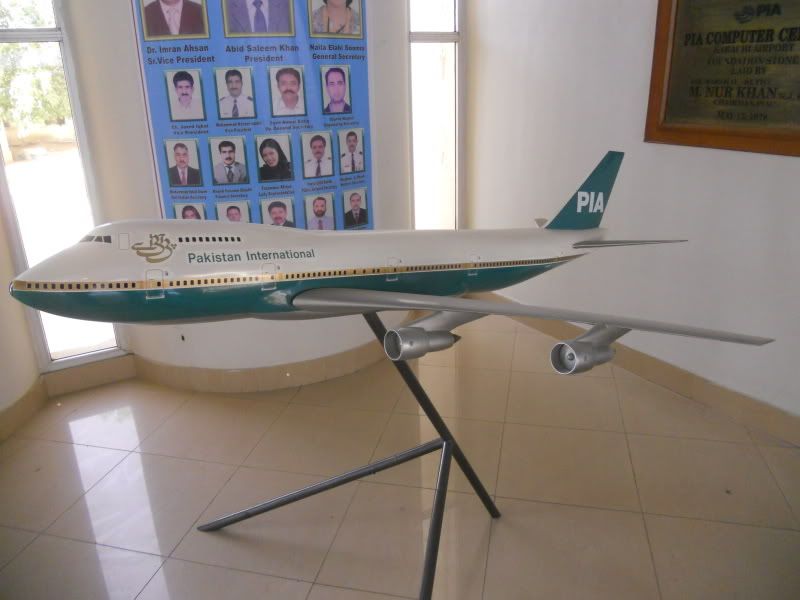 Here are some pics of the SV 747-300 I had made for a local travel agency. I redesigned the -200 upper deck and stretched it to change it into a -300. As the mold originally had PW JT9D engines, we left them as they were as Saudia did operate a few leased 747-300's with PW engines i.e. TF-ARS.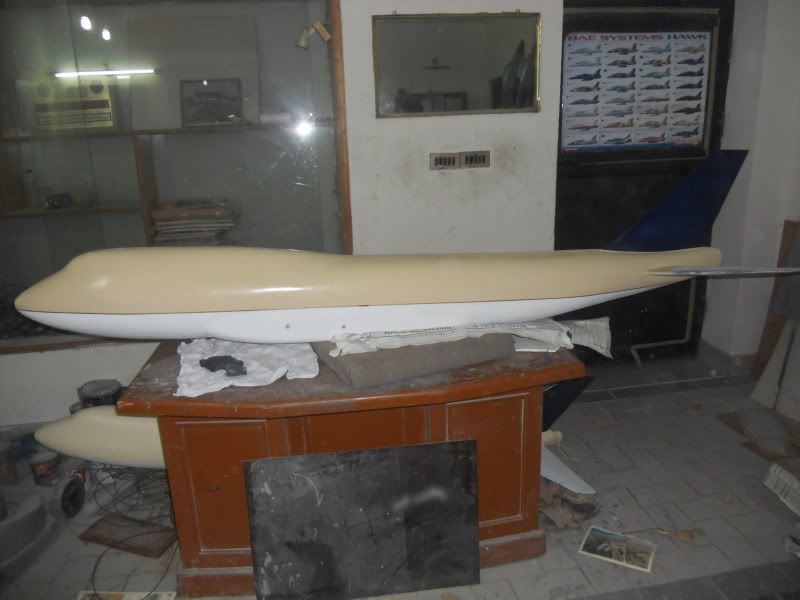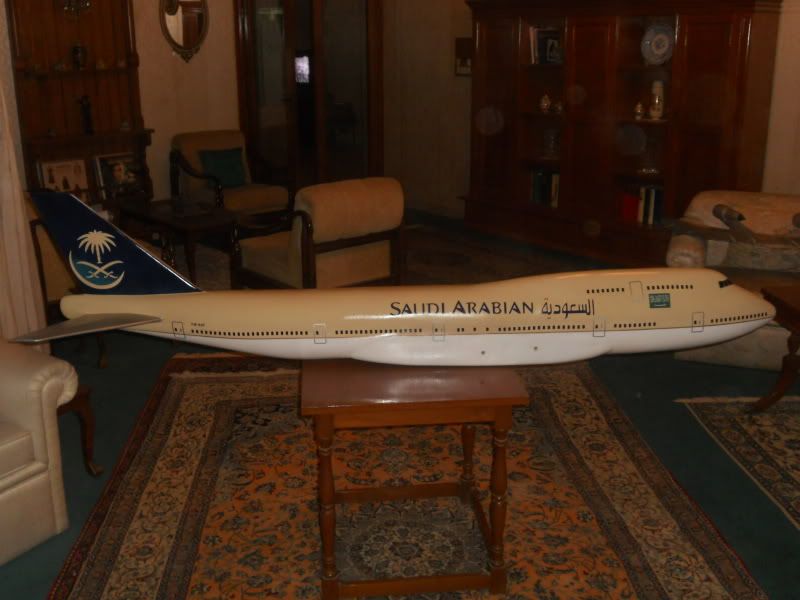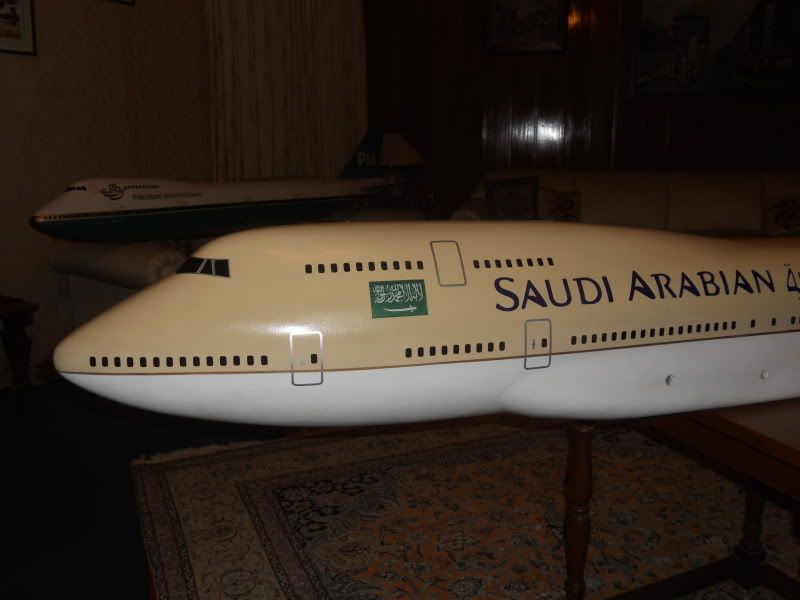 On display inside the travel agency.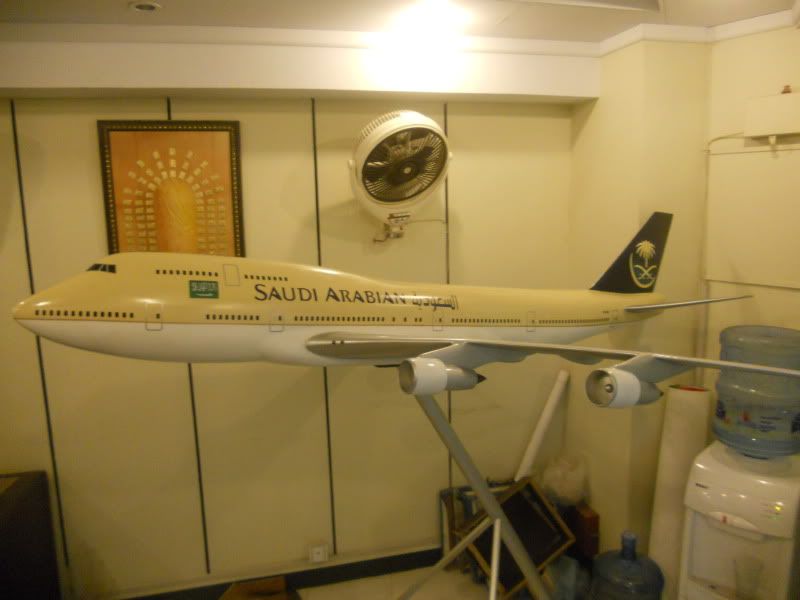 I now plan to make only one more of these big 747's for myself after which no more will be made, but it was a brilliant experiment.