Good morning!
I run a website called g1report.com that tracks the history of all 200 Grumman Gulfstream G-159 aircraft.
Back in March 2007, a G-159 registration number ZS-NHW had an accident at OPRN when the nose gear failed to extend.
I have two images from Google earth that I believe are this aircraft.
I am hoping someone here can tell me if #1 If I am correct, this is the G1 I am speaking of. #2 IF the 2nd image is the same aircraft and finally #3 Is it still there or has it been scrapped completely?
Thanks for your time,
SM
This one taken in July 2007. This is off the end of the old closed runway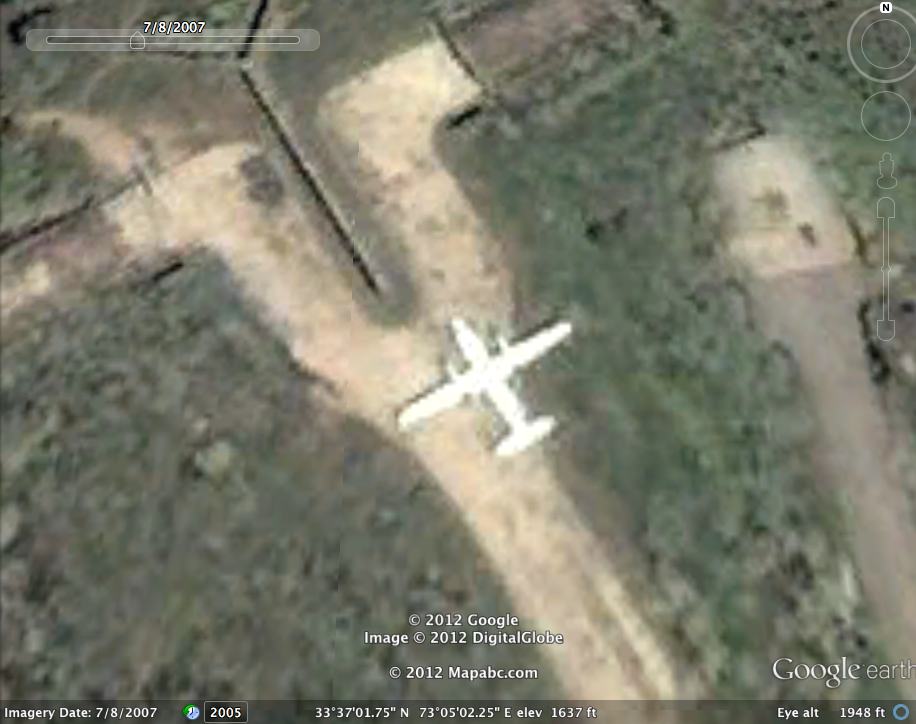 This one taken in May 2011: